Another student from North Carolina State University (NCSU) has been found dead, marking the seventh student to die suddenly on the campus since the school year started.
The student was found dead at the E.S. King Village Apartments, according to college officials.
The building is an on-campus housing complex for graduate students, faculty, and staff who wish to live with their families, ABC 11 News reported.
The student's identity and the cause of death have not been disclosed.
The North Carolina State Police are investigating the case but say they have ruled out suicide and foul play.
The police will await the results of the medical examiner's autopsy to determine the exact cause of death.
The student was a graduate student in the College of Humanities and Social Sciences (CHASS), according to an email that was sent to students per WRAL News.
According to reports, this is the seventh incident of a student who died at North Carolina State University this academic year.
People on social media have been speculating that the Covid shots could be to blame.
Despite denials from the government and mainstream media, an alarming number of people have been dying suddenly in the past couple of years.
Many colleges across the country have had vaccine mandates in place.
Faculty members at North Carolina State University passed a resolution calling for a Covid vaccine mandate for all students, faculty, and staff with on-campus responsibilities back on September 2021, according to the Pulse.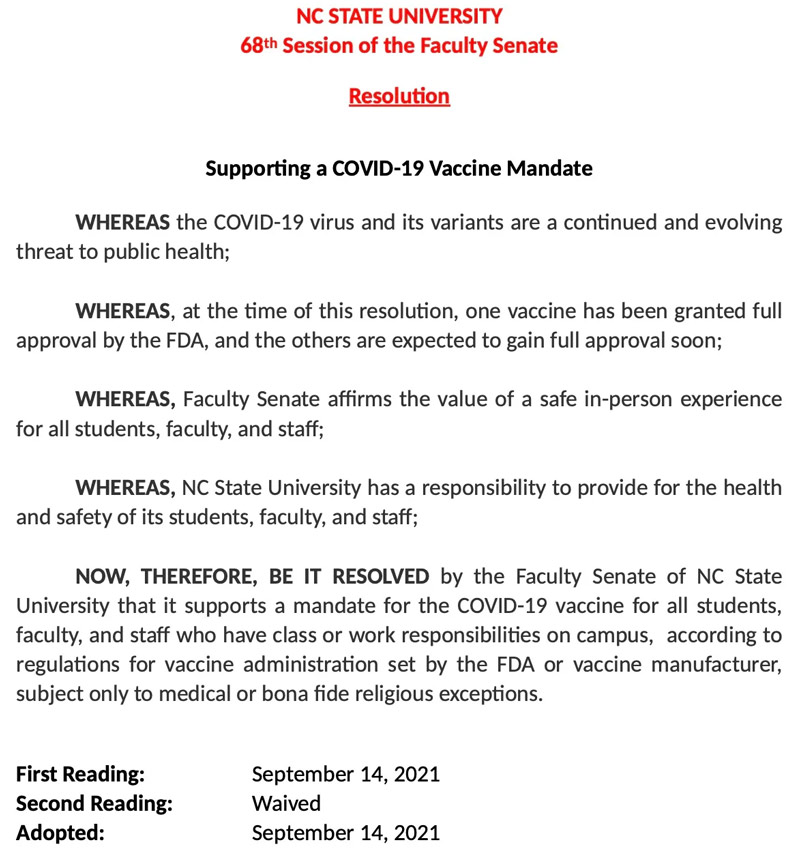 READ MORE: Study: Soaring Excess Deaths Linked to High Vaccination Rates