A new study has listed the "dirtiest" areas in America, revealing that the top filthiest cities in the country are all run by Democrats.
A survey that analyzed 152 of the largest cities across the country was commissioned by outdoor company LawnStarter.
The study scores each city for pollution, living conditions, infrastructure, and consumer satisfaction.
Researchers found that Houston, Texas secured the number 1 spot for the dirtiest city.
Houston was followed by Newark, New Jersey; San Bernardino, California; Detroit, Michigan; and Jersey City, New Jersey.
Here are the top dirtiest cities, according to the study: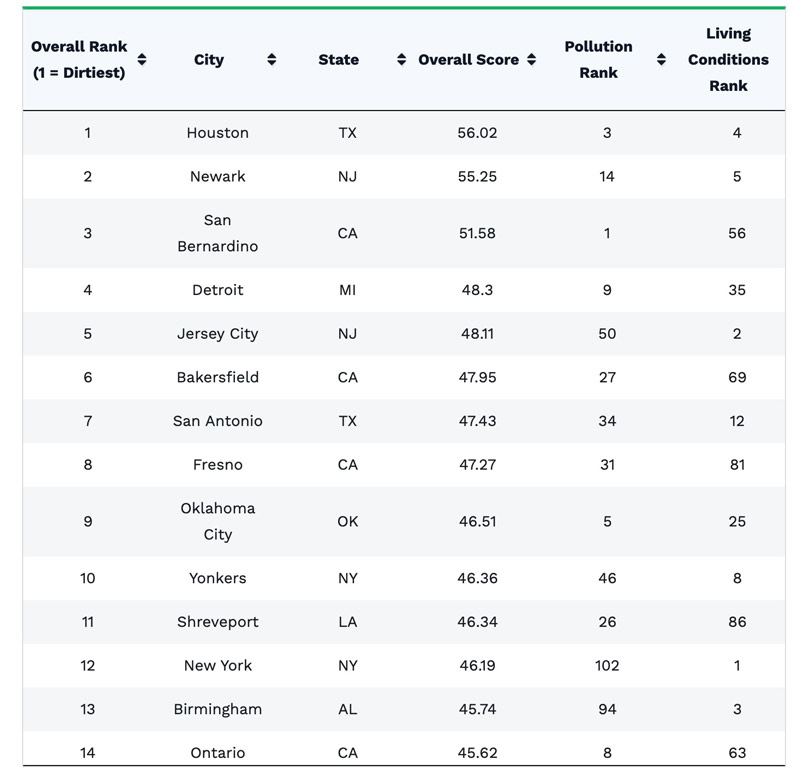 The top five of those "dirtiest" cities are all run by Democrat mayors:
Houston: Democrat Mayor Sylvester Turner
Newark: Democrat Mayor Ras Baraka
San Bernadino: Democratic Party-endorsed Mayor Helen Tran
Detroit: Democrat Mayor Mike Duggan
Jersey City: Democrat Mayor Steven Fulop
Meanwhile, the study found that Virginia Beach is the cleanest city in the U.S.
Virginia Beach is run by Republican Mayor Bobby Dyer.
READ MORE: California Democrats Move to Ban 'Racist' Police Dogs