California High Patrol has released photos and videos from the night Nancy Pelosi's drunk-driving husband Paul was arrested for causing a DUI car crash.
Pelosi pleaded guilty to driving under the influence and causing injury during the May 28 incident.
As Slay News previously reported, Pelosi was sentenced on Tuesday to five days in jail and three years of probation.
However, the judge argued that Paul Pelosi had served enough time in a cell following his arrest and insisted that he walk free and complete an 8-hour work assignment instead.
In the video, Pelosi can be heard trying to downplay how much alcohol he'd consumed.
His voice is not always clear over the road noise, but he can be heard telling an officer he had a "glass of champagne before dinner" and also "a glass of white."
Pelosi told the officers he started drinking around 7 p.m. and finished around 8.
After stops at the hospital, the local CHP office, and finally the county jail, investigators determined he had a blood-alcohol content of .082%.
Photos also show bruises on Pelosi's hands and forearms after the crash and damage to both vehicles.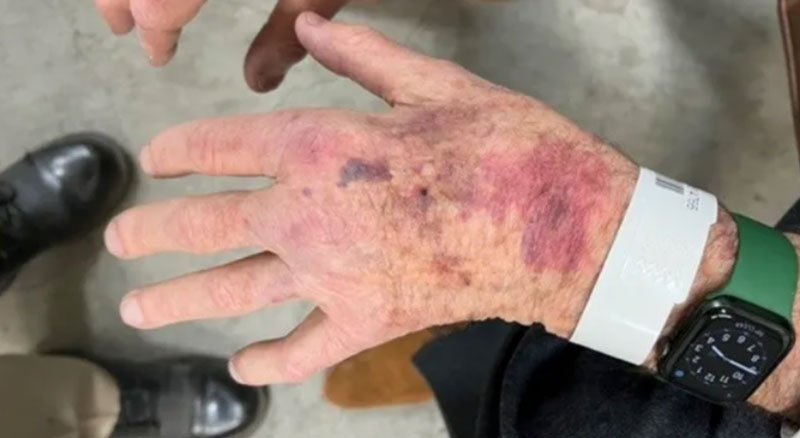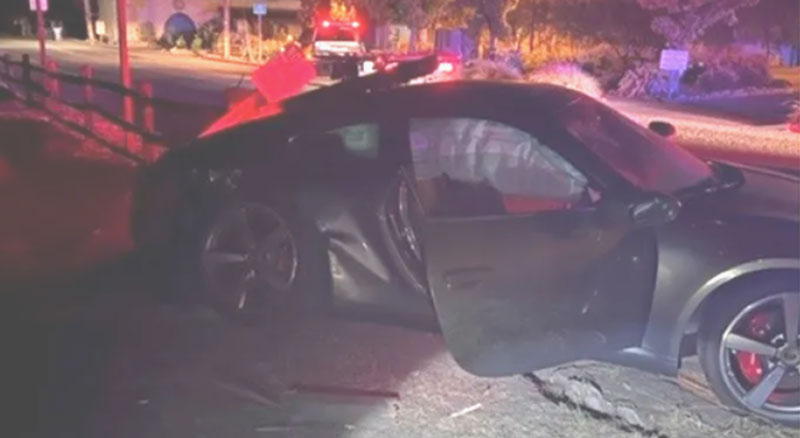 Pelosi managed to secure a plea agreement for the charges that includes a jail term of five days.
However, Judge Joseph Solga said he already had credit for four days, two from actual time served and two for "conduct credits."
The remaining day will be served by an 8-hour work program.
The sentence also includes a three-month drunk driving program.
Paul will also have to spend one year with an ignition interlock device.
He will have to make restitution payments and serve three years of probation.
According to Fox News:
Pelosi was not present in court, but his lawyer for the speaker's husband, Amanda Bevins, appeared on his behalf in a Napa County, California, court.
Pelosi initially pleaded not guilty to two charges earlier this month after he allegedly hit another vehicle while driving drunk on May 28.
His 2021 Porsche and the other driver's 2014 Jeep sustained "major collision damage" in the crash, and responding officers found Pelosi in his driver's seat in his damaged car near the intersection of California Route 29 and Oakville Cross Road.
According to court documents, Pelosi gave the responding officers his California Highway Patrol 11-99 (CHP 11-99) Foundation — a pro-police charity — membership card when pulled over.
WATCH: