After pledging throughout his presidntial campaign to bring "unity" to America, Joe Biden can now finally declare that he made true on his promise.
Biden and his Democrat regime actually managed to do the unthinkable and unite the whole country in one common purpose…
"Let's Go Brandon!"
The karmic irony is deplorably delicious.
America is united, in harmony, against Democrats.
And this is one Biden can take full responsibility for.
Unity in the states
After a couple rough years of quarantine, confusion, arson, looting, election thievery, defunded police, prosecutors who won't prosecute, FBI officials committing serious crimes and getting away with them, barbarian invasions, critical race theory and general Antifa® endorsed anarchy, Joe Biden finally got his coveted "unity."
Not only has the phrase "Let's Go Brandon" become household words across America, citizens of Democrat persuasion have begun doing the unthinkable and electing Republicans.
Western Journal is convinced the Red wave is curling over into a pipeline now and this is the time for conservatives to start surfing.
The election results coming in from November 2 prove that "Biden has succeeded in unifying the country in the belief that he is leading it in the wrong direction." Democrats make a big deal out of unity.
For the first time in a century, a Republican has a good chance to win a seat for office in ultra liberal Brooklyn. Electing @InnaVForNYC would send a strong message to Democrats that their destructive reign in major American cities will not go unchallenged!

VOTE for INNA #CD48 pic.twitter.com/PnkGFmHZ6Q

— Dov Hikind (@HikindDov) November 1, 2021
Maybe this will force them to see the light.
As Western Journal notes, short "of a major course correction, Democrats better prepare to run smack into a mighty red wave in next year's midterms."
There were some crucial races in this off-year cycle and the upsets in Democrat held territory were significant.
The unity was on full display in Virginia this year but races in New York, New Jersey, Pennsylvania, and Texas have DNC leaders frantically speed-dialing Hillary Clinton and Barack Obama demanding to be told what to do.
After the nasty stunt Democrats pulled to fake some Nazi style photo ops to smear the Republican blew up on TV, the Republican took the Governor's race in a landslide.
Glenn Youngkin kicked the gun-grabbing incumbent Democrat Terry McAuliffe out so hard, he bounced. But wait, there's more!
Also in Virginia, Marine veteran Winsome Sears took the lieutenant governor's race and GOP candidate Jason Miyares "is currently in the lead in the attorney general's contest."
Besides that, Virginians are so upset with their Second Amendment thrashing House of Delegates that Democrats are sweating they may lose the 55 to 45 majority they held.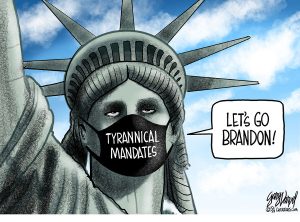 Other states too
Traditionally Democrat New Jersey is still fighting over the vote count. The Democrat claims a narrow margin but there are a whole bunch of machines that got parked in limbo. All the officials are in unity too. The only thing they tell the press is that it's "too close to call."
Meaning it looks like it was rigged, looks like someone got caught, and looks like it will be swept under the rug again. Meanwhile, "the GOP picked up multiple seats in the state General Assembly and Senate with others, including Democratic Senate President Steve Sweeney's race, too close to call."
New York showed some special unity to Alexandria Ocasio-Cortez by electing Republicans to "four contested city council races in Brooklyn, Queens and Staten Island with the potential of picking up a fifth." One of those was Inna Vernikov, "an unabashed Trump supporter, who trounced her Democratic opponent Steve Saperstein by nearly 30 points for an open seat in Brooklyn's 48th Council District."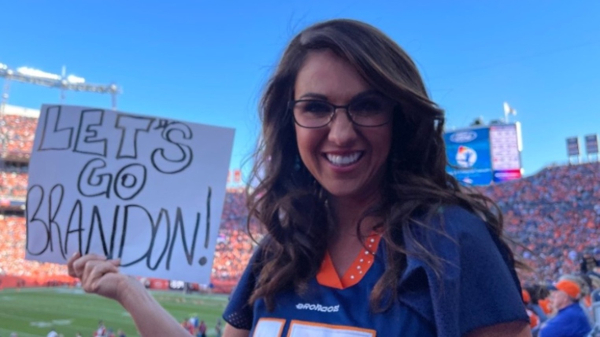 In Pennsylvania, "Republicans are poised for a clean sweep in statewide judicial elections, including picking up a seat on the Keystone State's Supreme Court."
In Texas, "John Lujan won his special election, flipping a state House seat located in San Antonio from blue to red."
The poll numbers are saying the same thing as the vote tallies. America is in unity against Democrat policies in general and Joe Biden in particular. NBC News put out shocking numbers over the weekend.
"Americans, by a wide margin, are dissatisfied with the current direction of the country with seven in 10 respondents (71 percent), including nearly half of Democrats polled (48 percent), saying the U.S. is 'off on the wrong track.'" Off the rails is a more accurate description.
Only "42 percent approve of Biden's job performance and 54 percent disapprove."
That's down "7 percentage points, and his disapproval is up 6 percentage points since August."
Gallup calls that "the largest registered by any president since World War II."
Let's Go Brandon!
Let's go Brandon, indeed.