Harry Green was lucky enough to be pointing his cell phone at a nearby fire when he also captured the spectacular explosion of an electrical transformer as "an autumn nor'easter moved through the region."
INCREDIBLE and scary video
WASHINGTON AVE AND PINE STREET, BROCKTON
Harry Green:
I heard a boom ran over to the neighbors and banged on there door cause trees were on fire then house across the street caught on fire pic.twitter.com/7BzCnkWJKr

— Terry Eliasen (@TerryWBZ) October 27, 2021
A spectacular explosion
The powerful autumn storm locals like to call a nor'easter first sparked a fire. Not long after that came the huge flash and firework like explosion as a power transformer detonated.
When La Nina woke up in the Pacific Ocean recently, all the weather forecasters started making gloom and doom predictions of apocalyptic effects on the Eastern Seaboard. Wednesday morning in Brockton, Massachusetts, near Boston, local residents learned exactly what the talking heads were worried about.
All those emerald green tree-hugging climate activists are convinced that the bomb-cyclones and nasty nor'easter's are caused by global warming. It's so bad that one transformer explosion after another are happening, they cry with crocodile tears.
They stick their heads in the sand so they don't have to look up, going out of their way to deny the evidence of spray-on weather they see with their own eyes. That daily tic-tac-toe game of chemtrails has nothing to do with it, they say. It's all Donald Trump's fault.
Harry Green was filming the "flames lighting up power lines near Washington Avenue and Pine Street" when, as he describes, "I heard a boom, ran over to the neighbors' and banged on their door cause trees were on fire, then (the) house across the street caught on fire."
Along with the explosion, it was a busy night for the fire department.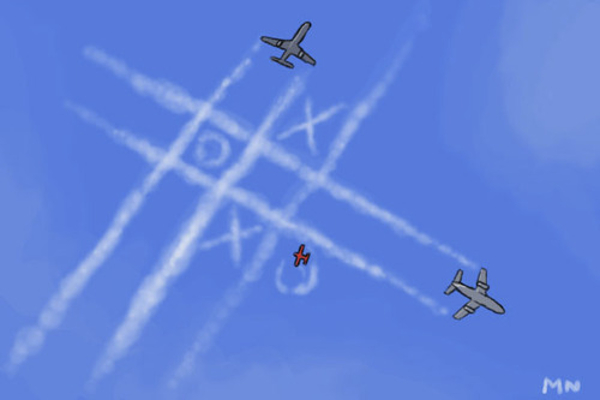 With a loud bang
The video clearly shows several power lines blazing away "just moments before other equipment across the street explodes with a loud bang."
He told local news that the explosion happened "around 5:30 a.m." but because first responders are on skeleton crews it took about 30 to 45 minutes for a response. They blame the lag on "the number of calls they received Wednesday morning."
By 8:00 a.m. "Massachusetts Emergency Management Agency was reporting 468,901 customers were without power" following the fires and explosion.
Most of those affected were on the South Shore and Cape Cod. The storm was so furious that Brockton Mayor Robert Sullivan declared a state of emergency.
The storm, Sullivan told the public, created an "imminent threat to public safety with a high likelihood of hazardous conditions, flooding, downed trees, widespread power outages, and property damage." Not to mention an explosion or two.
"In the past 24 hours the Brockton Fire Department has responded to over 300 calls. Multiple fires including a 3 Alarm building fire and a simultaneous Working Fire in a home. Mutual Aid provided critical backup and Brockton is currently providing aid to West Bridgewater." It might be a good idea to turn off the chemtrail sprays for a while, but that makes too much sense, and besides, they don't exist.