Hollywood leftist Kathy Griffin apparently didn't learn a lesson from the infamous anti-Trump stunt that destroyed her "comedy" career.
Griffin has just shared an image of Special Counsel Jack Smith holding up President Donald Trump's severed head on social media.
She captioned the with a comment that simply says, "Finally."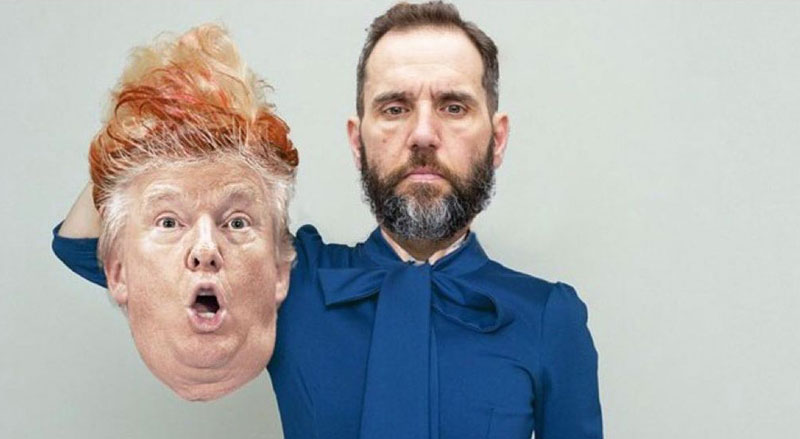 The image is similar to the one Griffin posted in May 2017, which saw her get canceled, finishing her career.
It is an odd move for someone who recently blamed Trump for her deteriorating mental health.
"This is going to sound, whatever, you can laugh or whatever, but I've been diagnosed with complex PTSD," she said in a post on Twitter in April
"They call it an extreme case.
"Never talked about this publicly.
"But it is extremely intense.
"I've never experienced anything like this in my life.
"If you're someone who also deals with this, I am sending you lots and lots of love.
"If any of you know my story, you'll understand that this really started for me about five and a half years ago.
"Wink. You know, the cancer didn't help.
"Today, I felt like one might be coming on.
"So, I'm on my walk now, and I'm outside and looking at the ocean, which is helpful.
"And I'm sort of almost like mid-anxiety attack right now.
"It feels good to be walking my way through it.
"I just keep telling myself it won't last forever."
View this post on Instagram
READ MORE: Kathy Griffin Links Trump to Her Tragic Diagnosis: 'I Typically Vomit Quite a Bit and Often Have to Go to ER'